Gold Point Loop
Rebelle Rally competitors were awoken at 5 AM by the sound of rally founder Emily Miller and her now famous cowbell. Spending a chilly night in cowboy country at Gold Point, Nevada, it was more appropriate than ever. The first scored day of competition got serious in a hurry, with roads criss-crossing from Gold Point in all directions. The course led teams through Eureka Valley at the northern end of Death Valley National Park, which they crossed with roadbooks as part of a Rebelle Enduro Challenge. Stunning views greeted the competitors as they descended to Crankshaft Junction before returning to Gold Point and making another loop to the north of town to round out the day. The Base Camp at Gold Point contains a remote fueling truck, repair station, mobile showers and bathrooms, as well as a dinner prepared by Michelin star chef Drew Deckman.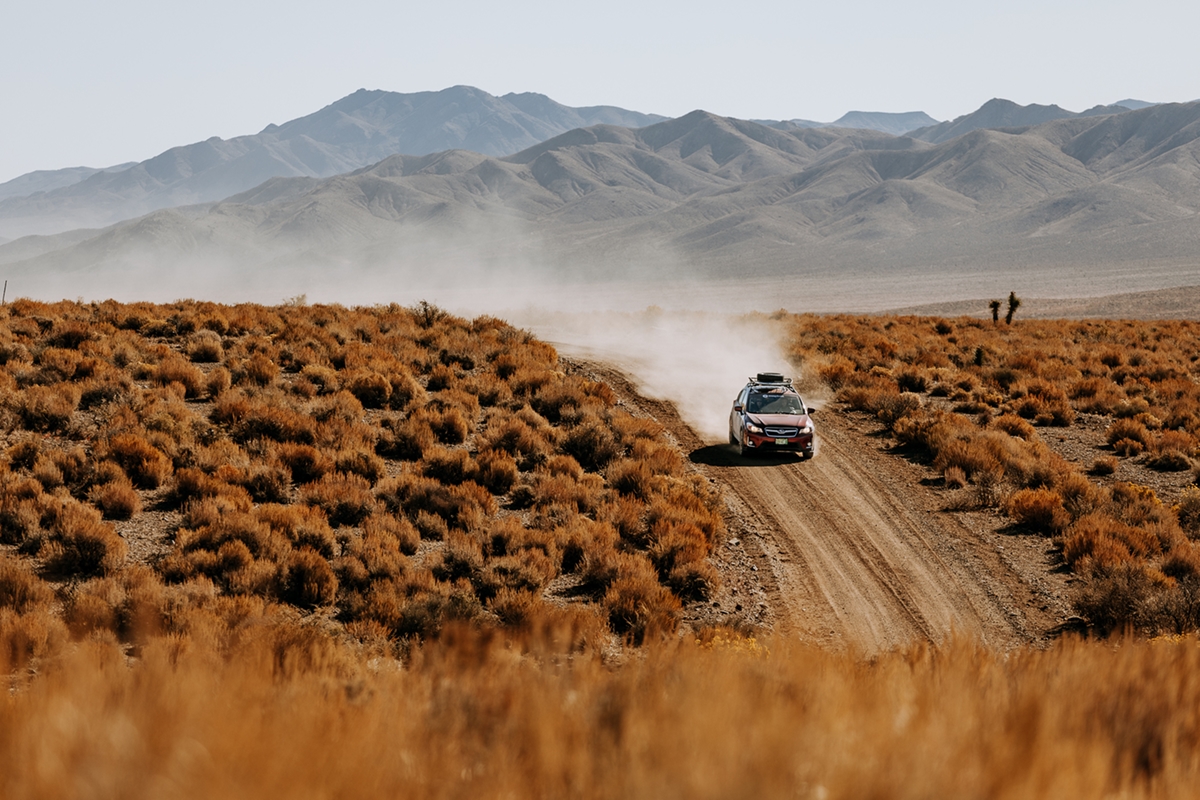 The first stage in the 4×4 Class was won by Team Xelles – #190. Rachelle Croft and Taylor Pawley in their Bone Stock Lexus GX460 sit six points ahead of Team Roads Less Travelled – #154. The top scoring rookies were software engineers April Leone and Joanna Chen (Team Luna – #107) in their Total Chaos-equipped Toyota 4Runner. Four-time Rebelles Emme Hall and Rebecca Donaghe of Team Jeeves – Team #200 currently lead the Crossover Class in their 2019 Rolls Royce Cullinan, proving that the Cullinan is just as capable as it is luxurious. Rachael Ridenour and Karah Behrend of Team Record The Journey – #207 are currently second in the Crossover Class in their Mitsubishi Eclipse Cross. The Crossover Class boasts twice as many competitors in 2019 than last year, ensuring a battle that will play out over the next seven days of competition. Both the 4×4 and Crossover classes serve as the ultimate proving ground for both vehicle manufacturers and aftermarket parts builders as well.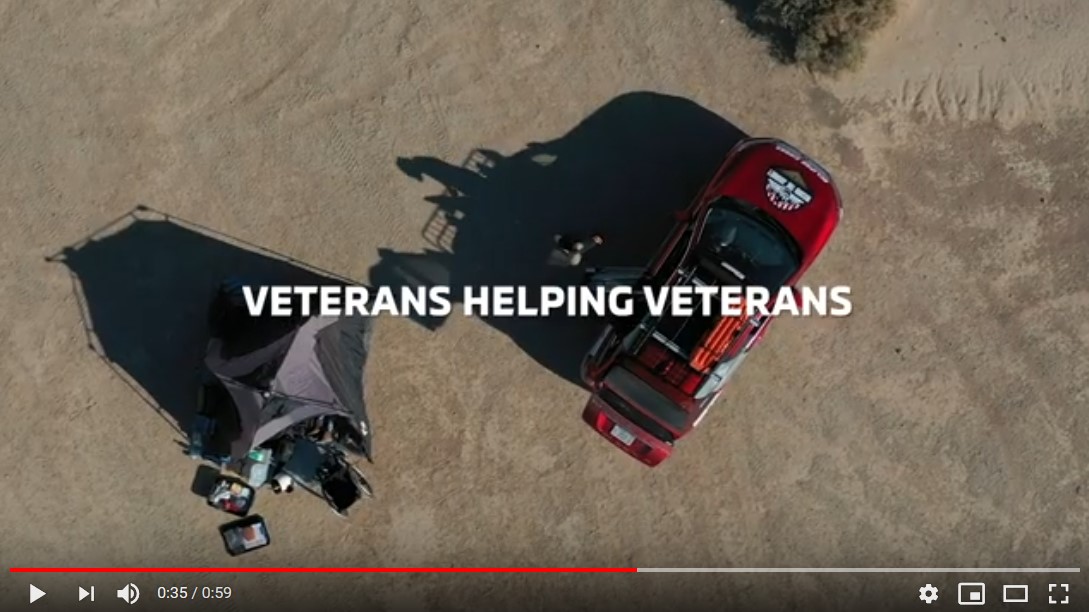 Two women. Two veterans. 2,000 km of rugged off-road terrain. One adventure of a lifetime. Meet Rachael Ridenour (Navigator) and Karah Behrend (Driver and Adaptive Athlete), two U.S. military veterans with Team Record The Journey who are piloting a 2019 Mitsubishi Eclipse Cross as Mitsubishi's first Community Utility Vehicle in the 2019 Rebelle Rally.
Team Fast N' Curious- #145 is the first off the line for Day 2. The competition is certain to become even more intense tomorrow as the course covers 390 kilometers of extremely diverse landscape and locations. Straight off the start is a Rebelle Enduro Challenge to a Green CP with a jaw dropping view, and the Enduro ends just in time for competitors to soak it all in. From there the route will drop down to Beatty and on to Amargosa Dune, otherwise known as Big Dune, for the first sand of the rally. From there teams return to Death Valley National Park, passing Stovepipe Wells and traversing Wildrose Canyon. Then it is on to the ghost town of Ballarat and the impressive Trona Pinnacles before ending at Spangler Open OHV Area, one of four new OHV areas scheduled for the 2019 Rebelle Rally.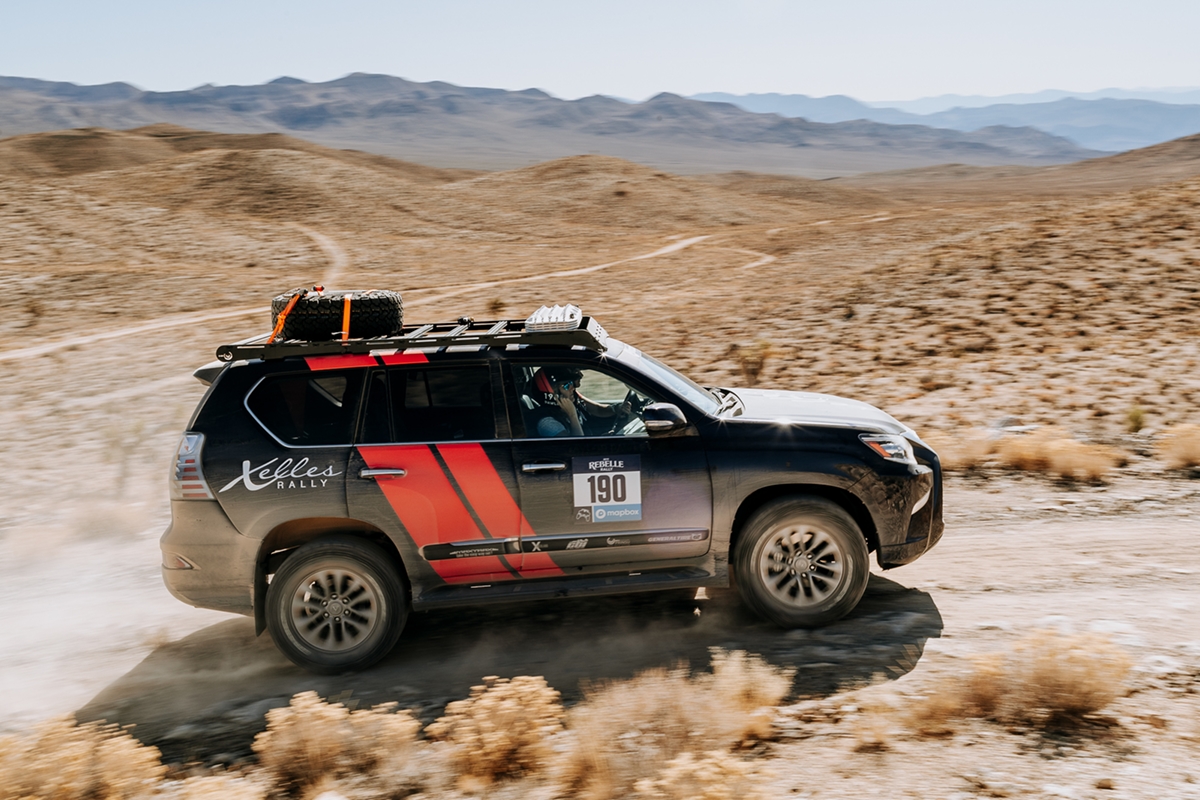 Daily Tech Tip- What Is A Rebelle Enduro Challenge (REC)?
RECs are precision driving sections that involve a set route with an assigned start time and assigned target average speed through the route. Participants use a roadbook common to rally raid events, such as Dakar, to navigate to the next Green CP while trying to maintain a designated average speed. The goal of competitors is to follow the route and maintain assigned target speeds as closely as possible, points are awarded for being "on time" at each time control. Learn more about RECs here.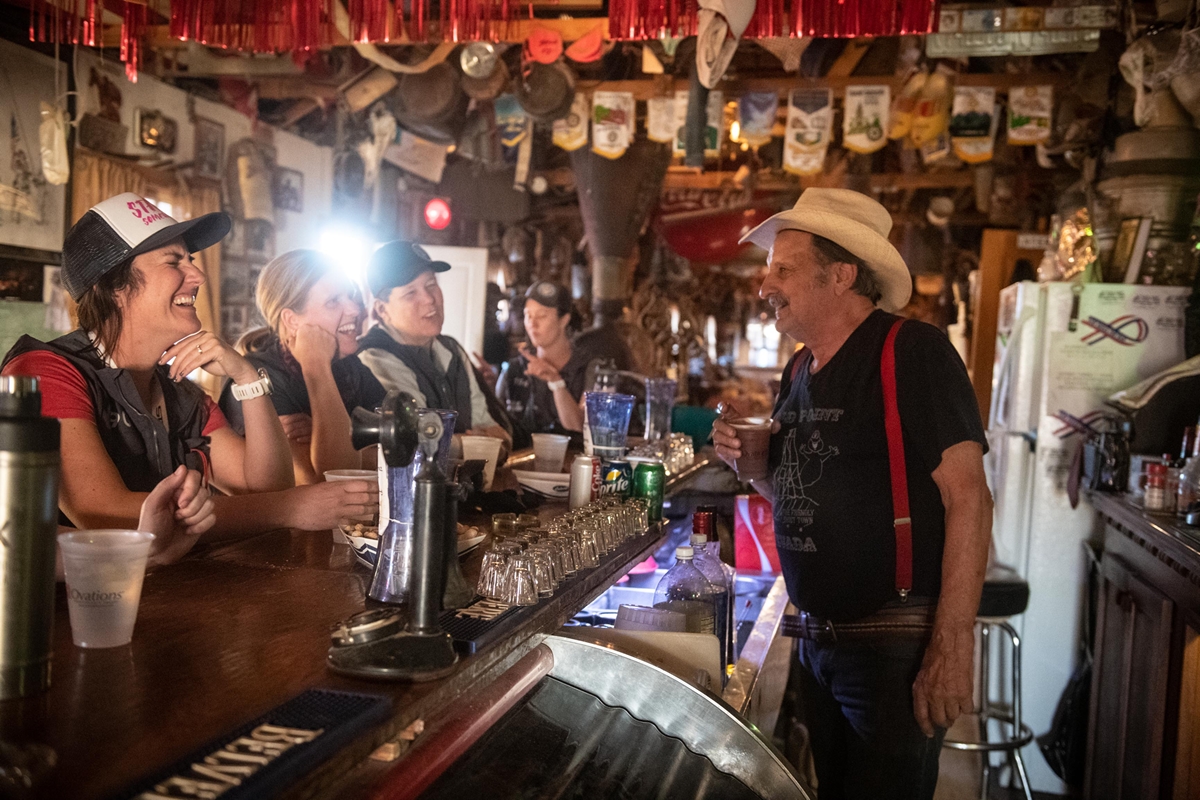 Sponsor Spotlight: AIRAID
AIRAID is a name synonymous with power and performance for their lineup of well-crafted, dependable  air intake products for anyone's "third teammate" – their vehicle. While the company may have a new look, their washable, reusable products retain the same reliability and steadfast improvement in performance that they have been known for over the past twenty years. The mission of AIRAID and their commitment to possibilities in off-road adventure, sport and beyond, align with the rally's core concept of pushing limits. To that end, AIRAID fielded a Jeep Wrangler with two of their employees, Ashley Drlicka & Ashley Lopez, as Team Airaid – #127.
"We believe in everything the Rebelle stands for. It is a top-notch competition that provides a platform for our products to be put to the ultimate test. It's the perfect combination of performance and adventure showcasing the AIRAID advantage," said Steven duBois, AIRAID's Brand Manager. "Like the Rebelle community, we are passionate about exploration. We live to find those paths that often make us feel uncomfortable in unchartered waters, this is when we feel alive the most. It's called living."