Kingston to Diamondfield
October 13, 2018
Rebelle Rally competitors departed Kingston, Nevada this morning after a chilly night camping at Miles End Lodge Bed and Breakfast. The course took them through Monitor Valley and past the iconic Diana's Punchbowl. Also called the Devil's Cauldron, this geothermal hot spring is the result of a fault where the earth's crust has sunk into a cup shaped depression. The uplifted dome around Diana's Punchbowl is approximately 50 feet across and 600 feet high, making it an excellent vantage point to get their bearings for the navigation that is the foundation of the Rebelle Rally.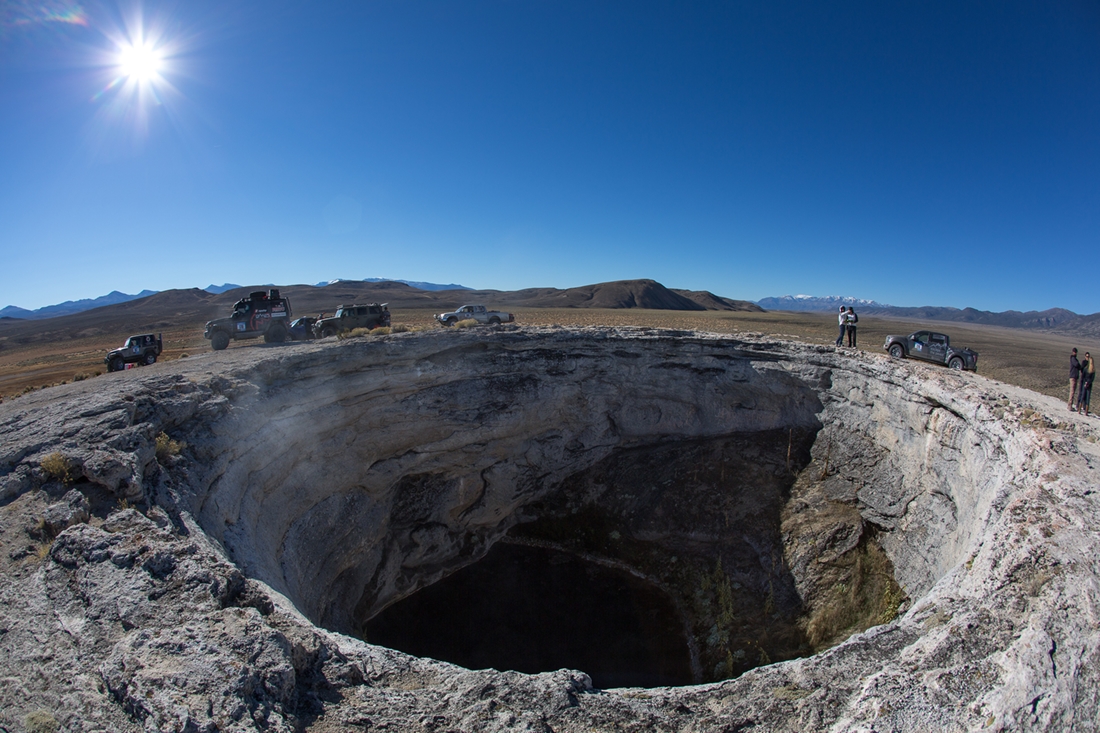 The first scored day of competition then got serious in a hurry, with a 63-mile long Rebelle Enduro Challenge. Held on publics roads on a Saturday, teams not only had to manage their speed and time, but also contend with ranchers with horse trailers on the narrow mountain backroads. The stage was won by defending Rebelle champions Kaleigh Hotchkiss and Teralin Petereit (Team Blondetourage #125), who sit just one point ahead of Emme Hall and Rebecca Donaghe (Team #140). The highest placing rookie team is Team Jeep Thrills #177. The mother and daughter team of Christine and Emily Benzie are in fifth place after Day 1.
Both the 4×4 and Crossover classes serve as the ultimate proving ground for vehicle manufactures and aftermarket parts builders as well. Marty Lawrence and Kate Lundin (Team Artemis #206) lead the Crossover Class in their Subaru Outback, ahead of rookies Emily Winslow and Alicia Farrar (Team Naviguessers #210) and Ariel Jen and Lili Melikian (Team Desert Dreamers #208) in their Honda Pilot. The Crossover Class boasts twice as many competitors in 2018 than the prior year, ensuring a battle will play out over the next seven days of competition.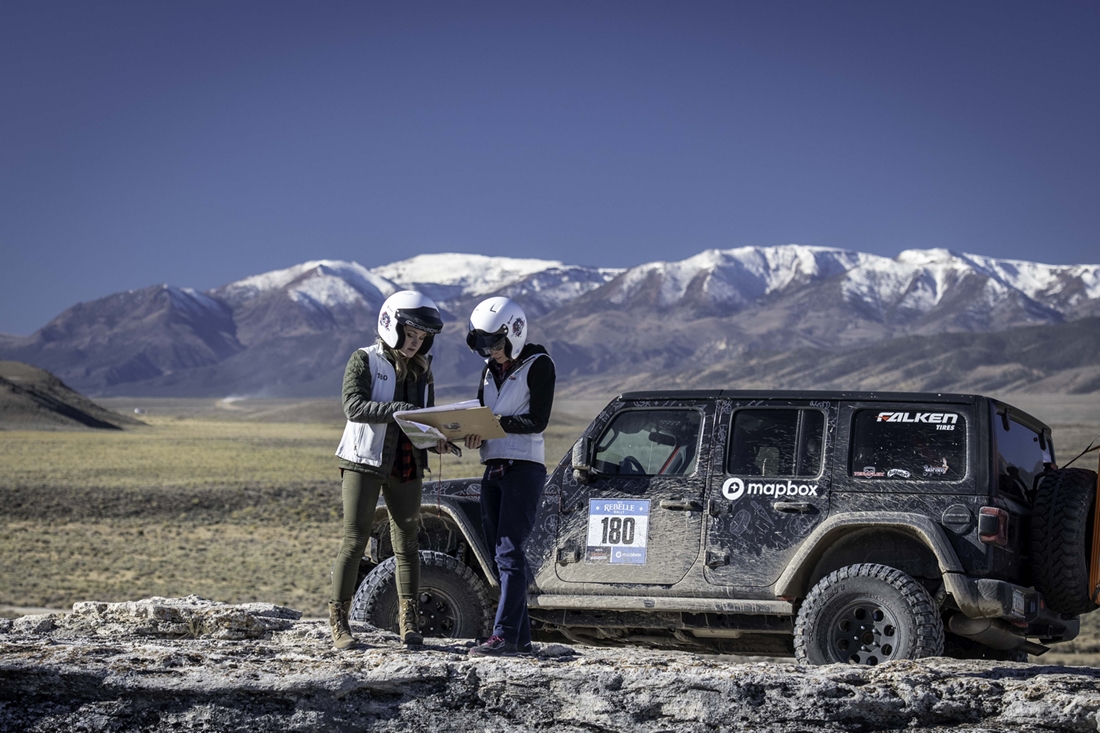 The day ended at the tiny mining town of Diamondfield, east of Goldfield. The Base Camp contained a remote fueling truck, repair station, mobile showers and bathrooms, and dinner prepared by Michelin star chef Drew Deckman. The competition is certain to become even more intense tomorrow as the course heads across dry lake beds and over narrow mountain passes on the way to Silver Peak, Nevada.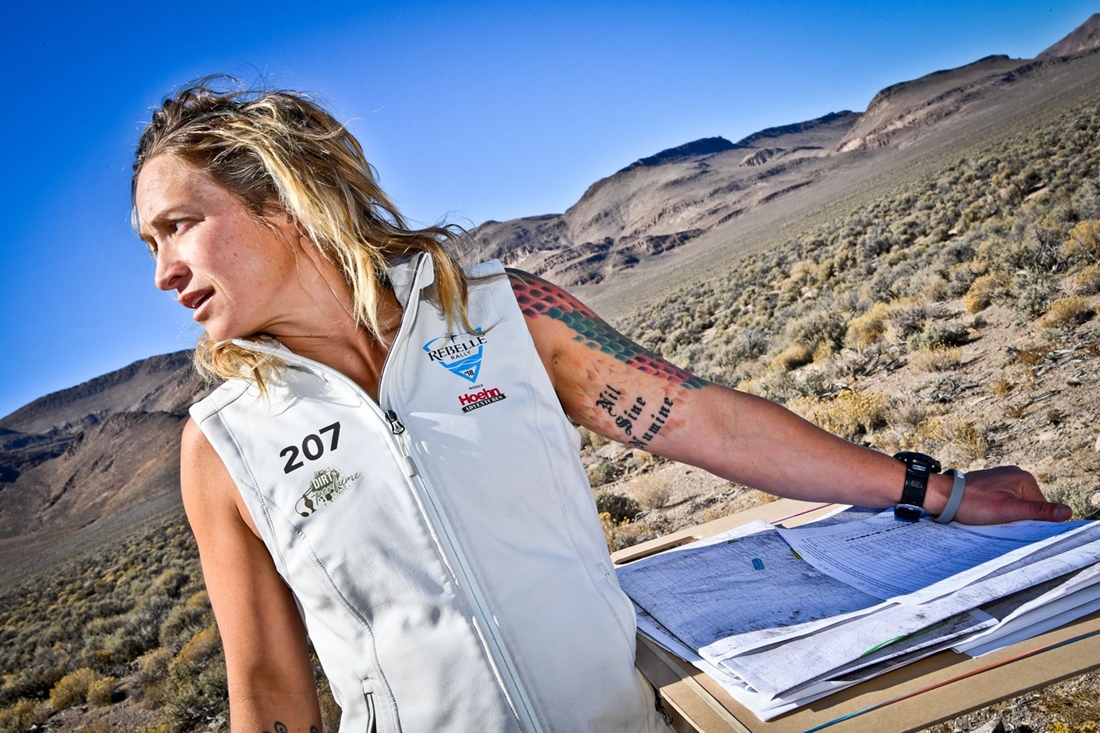 Daily Tech Tip- What Is A Rebelle Enduro Challenge (REC)?
RECs are precision driving sections that involve a set route with an assigned start time and assigned target average speed through the route. Participants use a roadbook common to rally raid events, such as Dakar, to navigate to the next Green CP while trying to maintain a designated average speed. The goal of competitors is to follow the route and maintain assigned target speeds as closely as possible, points are awarded for being "on time" at each time control. Learn more about RECs here.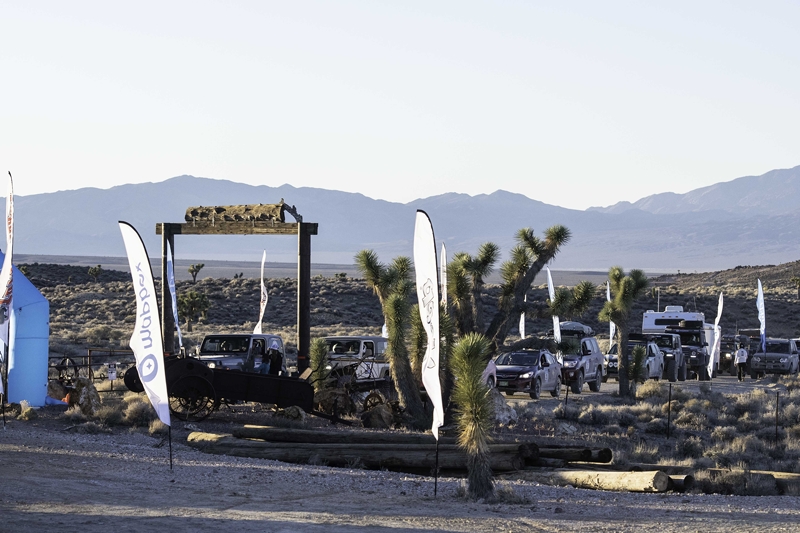 Sponsor Highlight- Tepui Tents
Ever arrive in camp after dark? Or can't find a clear, level spot to set up a tent? These issues are a thing of the past with the addition of a Tepui roof top tent. Tepui makes premium rooftop tents and specialized outdoor equipment for a more secure and comfortable way to get the most out of every adventure. Every Tepui tent is purpose-built, made with the highest quality materials, and designed to withstand the roughest weather and toughest conditions. "Our true-blue passion for rooftop camping continually drives us to innovate and adapt."