Johnson Valley Loop
October 17, 2018
Navigation gets considerably more challenging when you get off the burned-in two track and traverse across open Off Highway Vehicle (OHV) areas. Johnson Valley is the largest OHV area in the United States at 96,000 acres, and plays home to the famous King of the Hammers race. Elevations range from 4,600 feet at Hartwell Hills to 2,300 feet at Melville Dry Lake with numerous mountain ranges and rocky canyons. All of this is fertile ground for Course Director Jimmy Lewis to place CPs in the most creative of locations.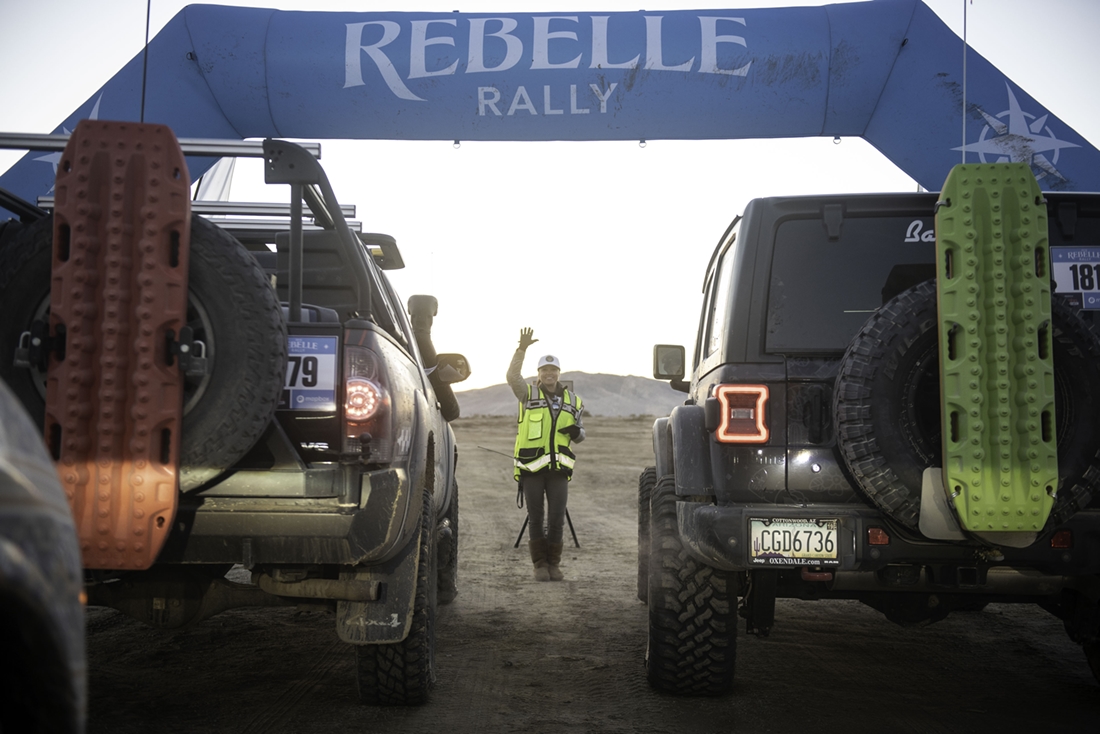 Team Hoehn Adventures #109 (Jo Hannah Hoehn/Susie Saxten) and Team Clearwater Designs #115 (Michelle Laframboise/Elise Racette) tied for first place on Day 5, pushing them up to second and fourth place in the 4×4 Class, respectively. Team Blondetourage #125 still leads the overall standings though, with a 12 point lead over Team Hoehn Adventures #109.
In the Crossover Class, Team Hoehn Porsche #202 (Lisa Wolford/Sandy Conner) and Team Desert Dreamers #208 (Ariel Jen/Melanie Morimoto) tied for the best score on Day 5. The strong showing put Team Hoehn Porsche #202 back in first place in the overall standings, ahead of Team Naviguessers #210 (Emily Winslow/Alicia Farrar).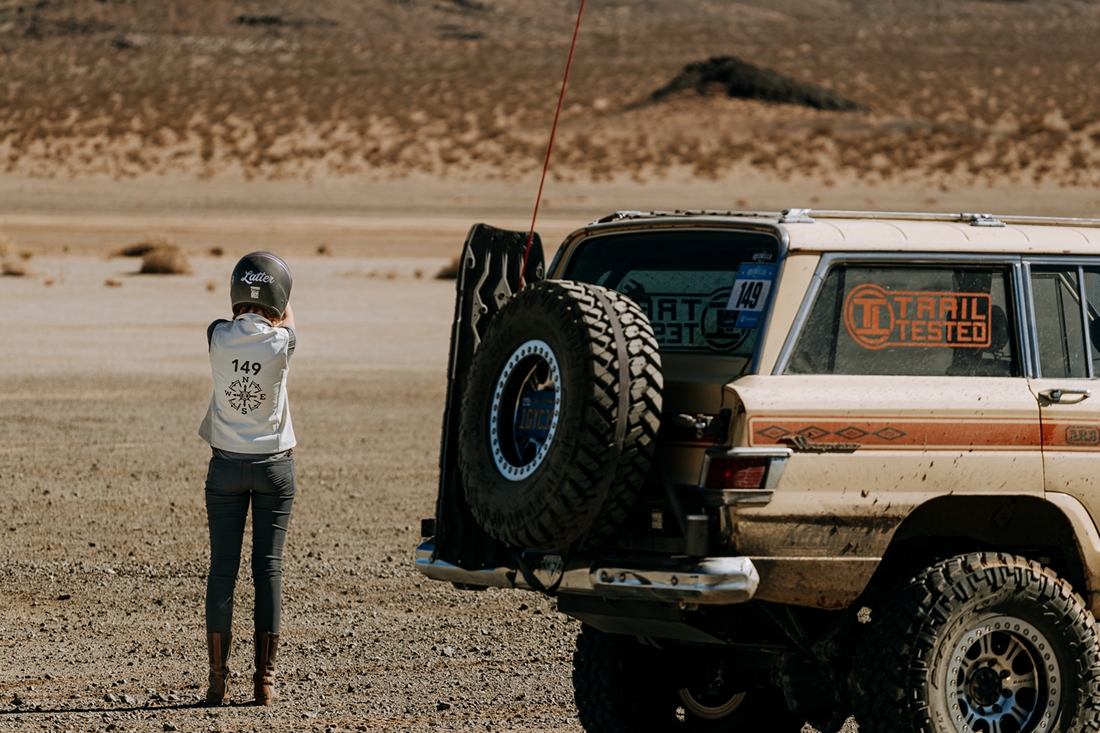 Once returning to Base Camp, the teams had the option of competing in the Falken Tire Change Contest. Seven teams completed an impromptu tire change in under ten minutes, putting them into the pool of lucky participants for a drawing for a set of Falken Tires. While Team Naviguessers #210 (Emily Winslow/Alicia Farrar) took the least amount of time to change their tire, it was Team Ridgeline Rebels #209 (Maria Guitar/Michele Klein) that won the raffle and a free set of Falken tires.
Tomorrow overall leaders Team Blondetourage #125 (Kaleigh Hotchkiss/Teralin Petereit) will be the first off the line for a precision enduro in Johnson Valley before the Rebelles travel south through the artist commune of Slab City en route to the Imperial Sand Dunes, where Rebelles will face the ultimate challenge of navigation and driving.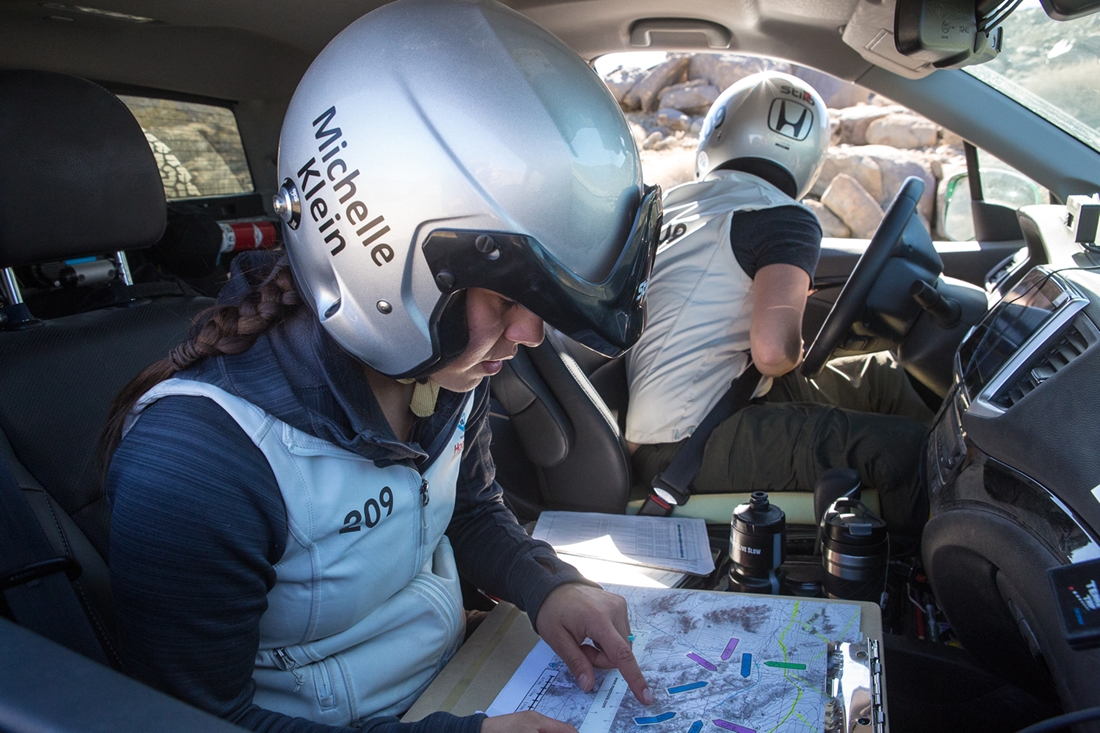 Daily Tech Tip – What Is Bone Stock?
The Bone Stock Award is presented to the team that places highest in a vehicle that is exactly as delivered from the factory. The only allowable change is different tires, but even that are limited to the factory sizing. Currently Emme Hall and Rebecca Donaghe of Team #140 lead the eleven-vehicle field in Bone Stock and are third overall in the 4×4 Class behind the wheel of a 2018 Jeep Wrangler Unlimited Rubicon.
Additional Bone Stock participants include:
Team Wild Grace #106 – Nissan Armada
Team Omada Adventure #116 – Land Rover LR4
Team 4 Corners #129 – Ram Rebel
Team Bold Adventures #168 – Toyota Tacoma
Team Not Lost #175 – Jeep Wrangler Rubicon
Team Escape The Paved #176 – Ford Raptor
Team Jeep Thrills #177 – Jeep Wrangler Willys
Team Teton Drift #178 – Mercedes Benz G550 Squared
Team Serendipity #187 – Jeep Wrangler Rubicon
Team Hoehn Porsche #202 – Porsche Cayenne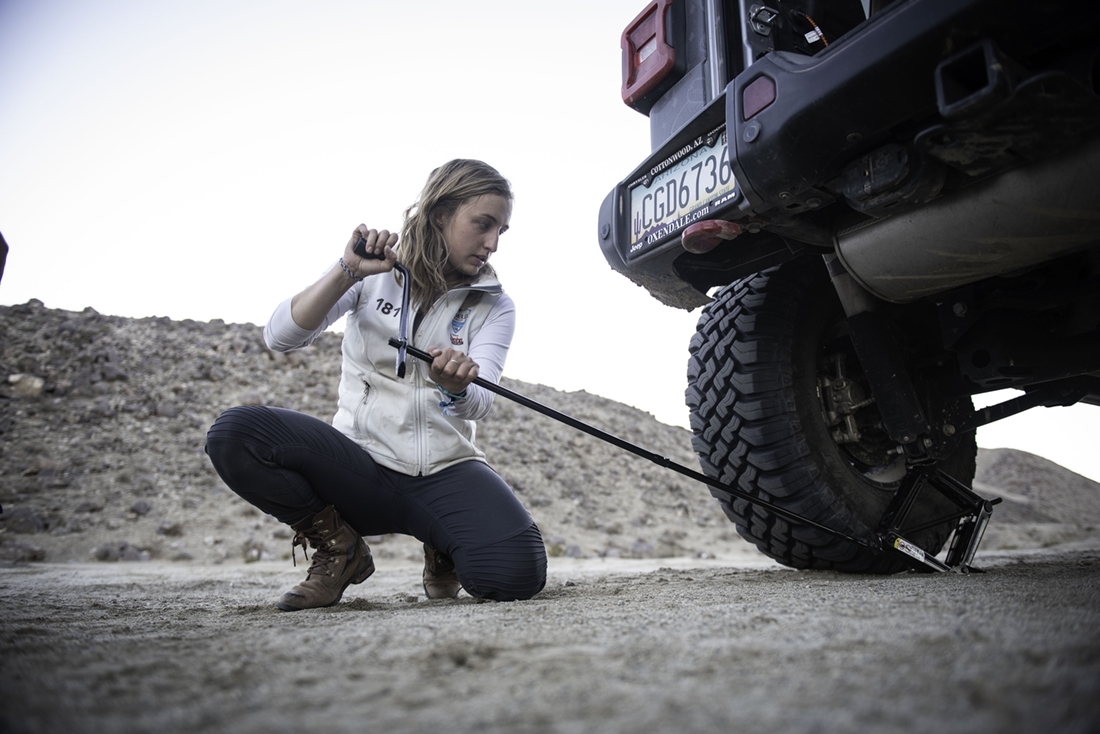 Sponsor Highlight – Coola
The desert is a harsh environment with an abundance of spiky vegetation and a lack of water and shade. Fortunately, Rebelles have a triple threat – organic, high-performing, and nourishing. COOLA is effortless to wear and conquers whatever we throw at it – literally. And we're devoted. COOLA thank you for always having our back with your nourishing, luxurious, anti-oxidant infused plant-based protection from head-to-toe.