Rebelle Rally Field Update:
Day 1- Tonopah Loop
If Day 1 of the fifth Rebelle Rally taught us anything, it is just how tight of a competition we can expect in 2020. Out of a total of 200 points accumulated on the first scored day of the rally, the top ten teams are all within 5% of each other in the 4×4 Class. Team 4 Corners – #129 posted the top score of the day in their Bone Stock Ram Power Wagon. Just one point behind Nena Barlow and Tana White is last year's 4×4 winners, Rachelle Croft and Taylor Pawley of the Xelles – Team #100 who lead throughout the entire rally in 2019; don't expect that to happen again this year. Two points behind the leaders are both 2017 champions Kaleigh Miller and Teralin Petereit of Team Blondetourage – #125 in their Jeep Wrangler Unlimited and 2018 winners Emme Hall and Rebecca Donaghe of Team Killer Watt – #140 in their Rivian RT1. While veterans dominated the top of the leader board, Team Ponderosa – #146 were the top scoring rookie team on Day 1, currently in 7th place out of 30 vehicles in the 4×4 Class.
In the X-Cross Class, Team GOAT – #201 (Shelby Hall/Penny Dale) in their Ford Bronco Sport are tied with Team Telluriders – #204 (Alyssa Roenigk/Sabrina Howells) in their Kia Telluride. Rachael Ridenour/Kristie Levy of Team Record The Journey – #207 rounded out the top three X-Cross Class in their PHEV Mitsubishi Outlander. Team Recalibrate – #219 (Sydney Stevenson/Kaitlin Mason) are currently the leading rookies in the X-Cross Class in fourth place.
The day started with an on time Rebelle Enduro Challenge (REC) before teams navigated their way to 18 Check Points (CPs). Four of those CPs consisted of two options, with the harder option being worth more points. Team 4 Corners #129 had a near perfect day, reaching all of the more difficult options along the course on their way back to Base Camp. The camp outside Tonopah contains, amongst other things, sanitized mobile showers and bathrooms, a remote fueling truck, a full mobile repair station, and a food truck staffed by Michelin star chef Drew Deckman and his talented crew from Deckman's in Guadalupe Valley, Baja, Mexico. Dinner consisted of Deanna's Gluten Free flatbread, quinoa stuffed peppers, fresh salad, and Dutch apple pie for dessert in the desert.
Team Jeep Thrills – #177 will be first off the line for Day 2 at 7 AM, chosen by random draw. The day is nearly twice as long as Day 1 at 417 kilometers, making it the longest stage of the rally. Stage 2 begins with a long on time Rebelle Enduro Challenge (REC) into California to the breathtaking Owens Valley before heading to Big Pine. Teams will search out CPs in the shadow of Mount Whitney, the tallest peak in the Lower 48 at 14,505 feet. While the views are stunning, teams will be using the massive features as navigation aids in an effort to locate the 19 CPs scattered throughout the course. As they near Olancha the competitors will see their first sand and enjoy a fun section of the course marked with twisting hard pack sandy roads, massive Joshua Trees, and the peaks of the Eastern Sierras in the navigator's window in an on route REC covering 123 kilometers. The day ends at Base Camp Two outside of Ridgecrest, California at the Spangler Open OHV Area.
Daily Tech Tip – What Is A Rebelle Enduro Challenge?
Rebelle Enduro Challenges (RECs) are either "on route" or more commonly "on time" with a target position (on route) or target speed (on time) with an assigned start time. Participants use a roadbook common to rally events to navigate to the next Green CP of the course. The goal of competitors is to follow the route and maintain assigned target speeds as closely as possible, with points awarded for being "on time" at each timing control station. For more detailed information on RECs visit Enduro Challenges.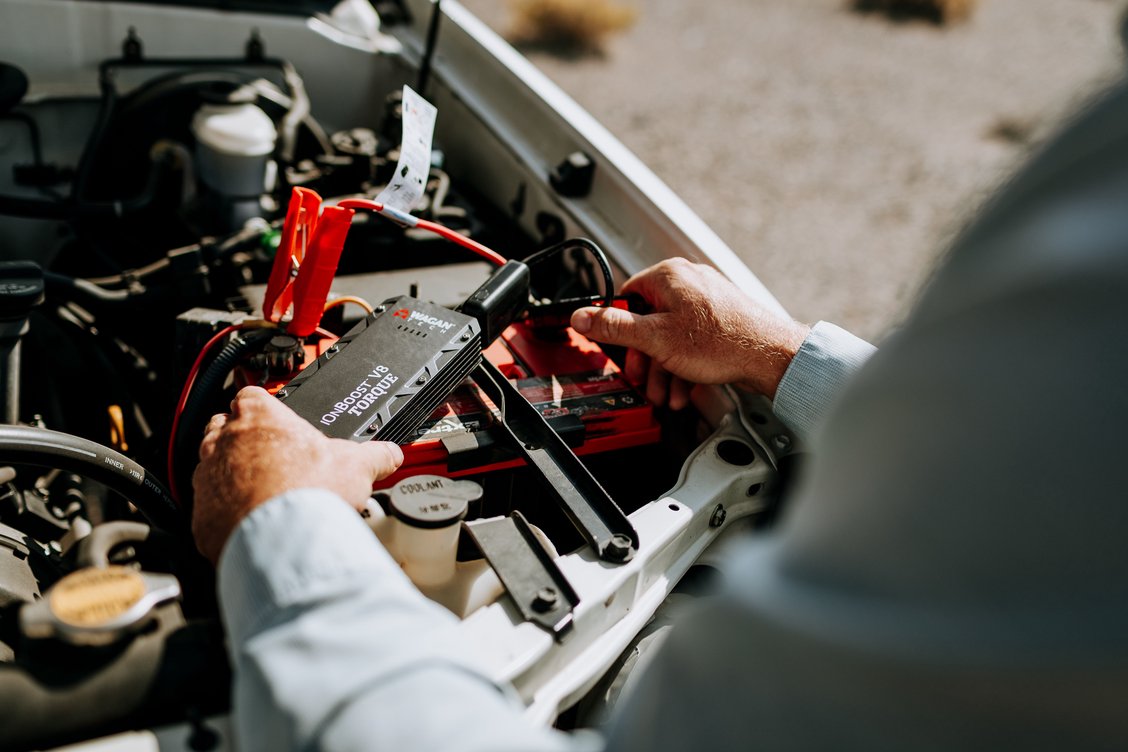 SPONSOR HIGHLIGHT – Wagan Tech
Located in the heart of Silicon Valley, Wagan Tech focuses their technological innovation on the automotive electronics market. The international firm has a dozen design and utility patents to their name, along with countless awards for design and revolutionary products. Wagan's R&D teams are constantly focused on developing innovative products that make life easier, while their fleet of engineers are fanatical about quality control. Their full suite of electronic products includes everything from jump boxes and power inverters to lighting, safety tools, and solar accessories.
About the Rebelle Rally
Blending the love of driving with the ultimate challenge of precise navigation, the Rebelle is the first women's off-road navigational rally raid event in the United States. Crafted to test a variety of skills over eight days of competition, it is not a race for speed, but rather a unique and demanding event based on the elements of headings, hidden checkpoints, time, and distance using maps, compass, and roadbook. No GPS, cell phones, or other electronic devices are allowed as teams navigate to the checkpoints.